Happy Thanksgiving Day! Intertech sends A Gold Turkey to you !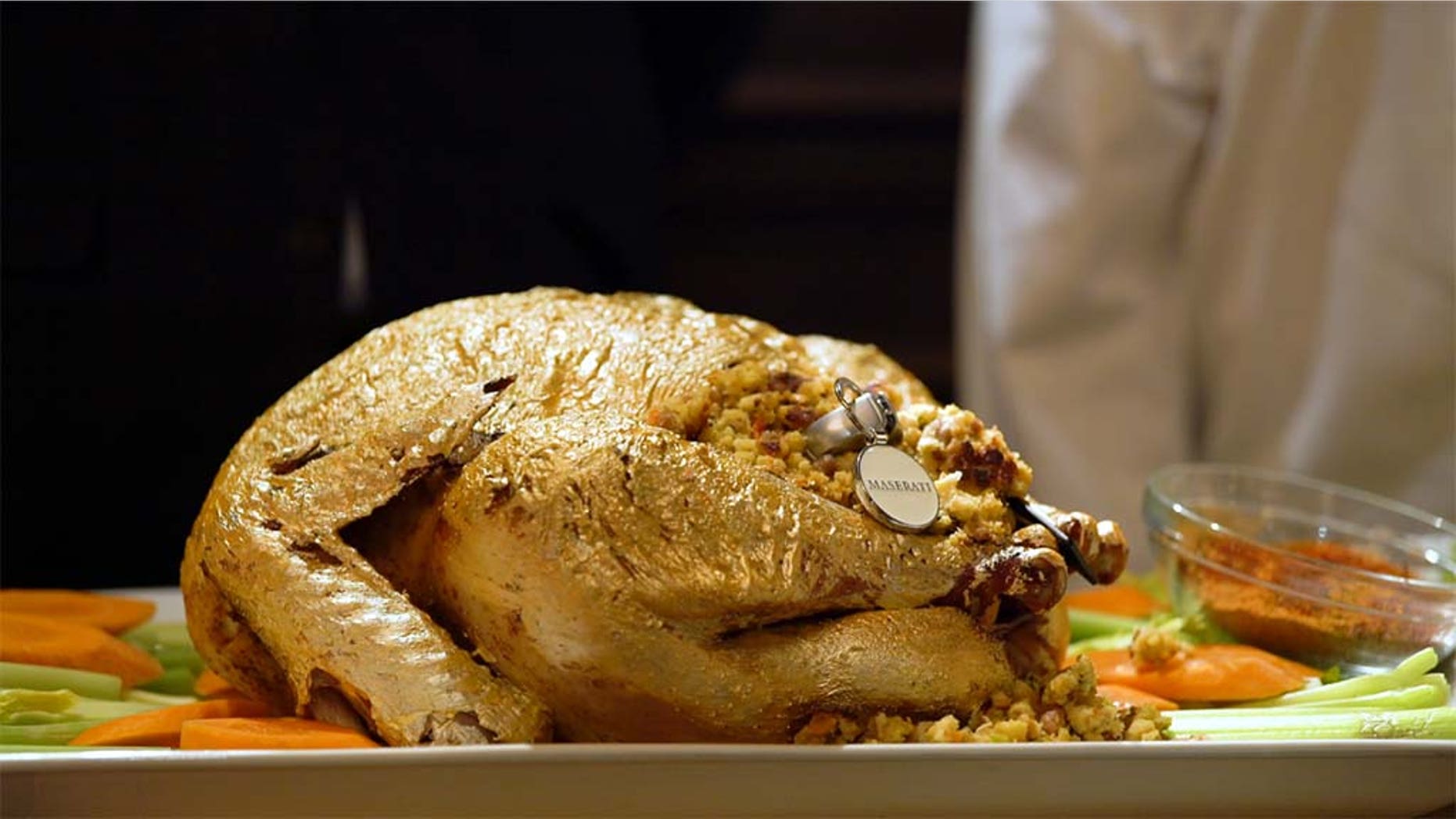 For some, Thanksgiving means spending time with family – but for others, the holiday is
all about opulence. At least that's what Old Homestead, a steakhouse in New York City,
thinks.
This year the restaurant is offering a $150,000 Thanksgiving dinner – nearly double the
$76,000 dinner it offered last year – in honor of its 150th anniversary.
The expensive meal feeds 12 and is made with the finest ingredients available including a
25-pound free-range turkey basted in imported olive oil and covered in edible gold, bread
and pork stuffing made with $475-per-pound pork from Japan and served with gravy
infused with a $3,300 Pappy Van Winkle bottle of bourbon.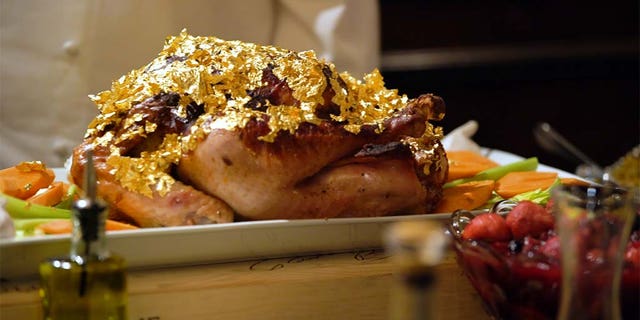 But it's not the only thing this bird is stuffed with – nestled inside the crispy turkey
seasoned with Middle Eastern spices is a set of keys to a 2018 Maserati Levante, which
goes for over $75,000.
"That's what this is all about: Opulence," Old Homestead co-owner Marc Sherry told
Yahoo Finance
. "We source things from all over the world — Japan, Ukraine, Italy,
the Middle East."
The luxurious meal continues with a Wagyu steak salad, butternut squash topped
with $1,600-per-ounce caviar from the Caspian Sea and mixed wild berries served with
a champagne sabayon cream sauce.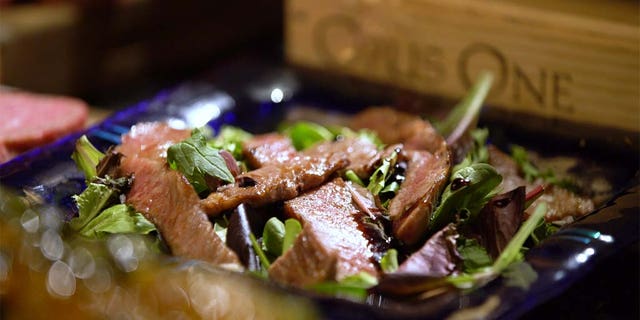 And then you can wash it down with a selection of Cristal, Dom Perignon, Opus Oneand
Silver Oak wines and champagnes and a 40-year-old port for dessert.

news from:https://www.foxnews.com/food-drink/worlds-most-expensive-thanksgiving-dinner-costs-150g